I could have sworn we already had a thread like this, but it must have been on the old forum. So...what's in your bag?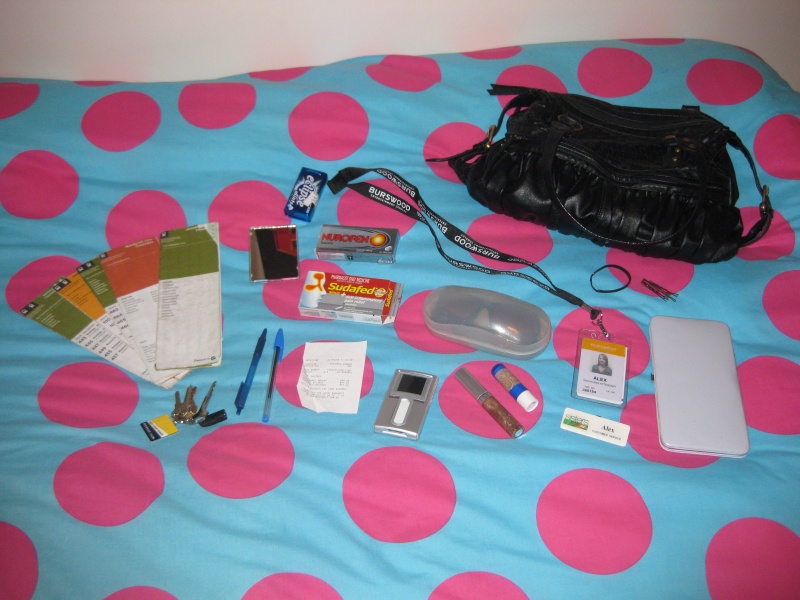 Two train and three bus timetables - I'm not sure why I still have them in my bag, as I haven't caught a bus or train to uni in months.

Car/house keys.

Two pens.

Mirror.

Eclipse mints.

Nurofen and Sudafed - they're only in there because I'm sick at the moment.

Month-old ATM receipt.

MP3 player - no headphones because nowadays I usually only use it in my car.

Sunglasses.

Nivea lipbalm.

Covergirl lipgloss.

Burswood ID.

IGA name badge.

Hair lacky.

Bobby pins.

Purse.